Voluntary Cleanup Program
Navigating the RRC's Voluntary Cleanup Program & Other Resources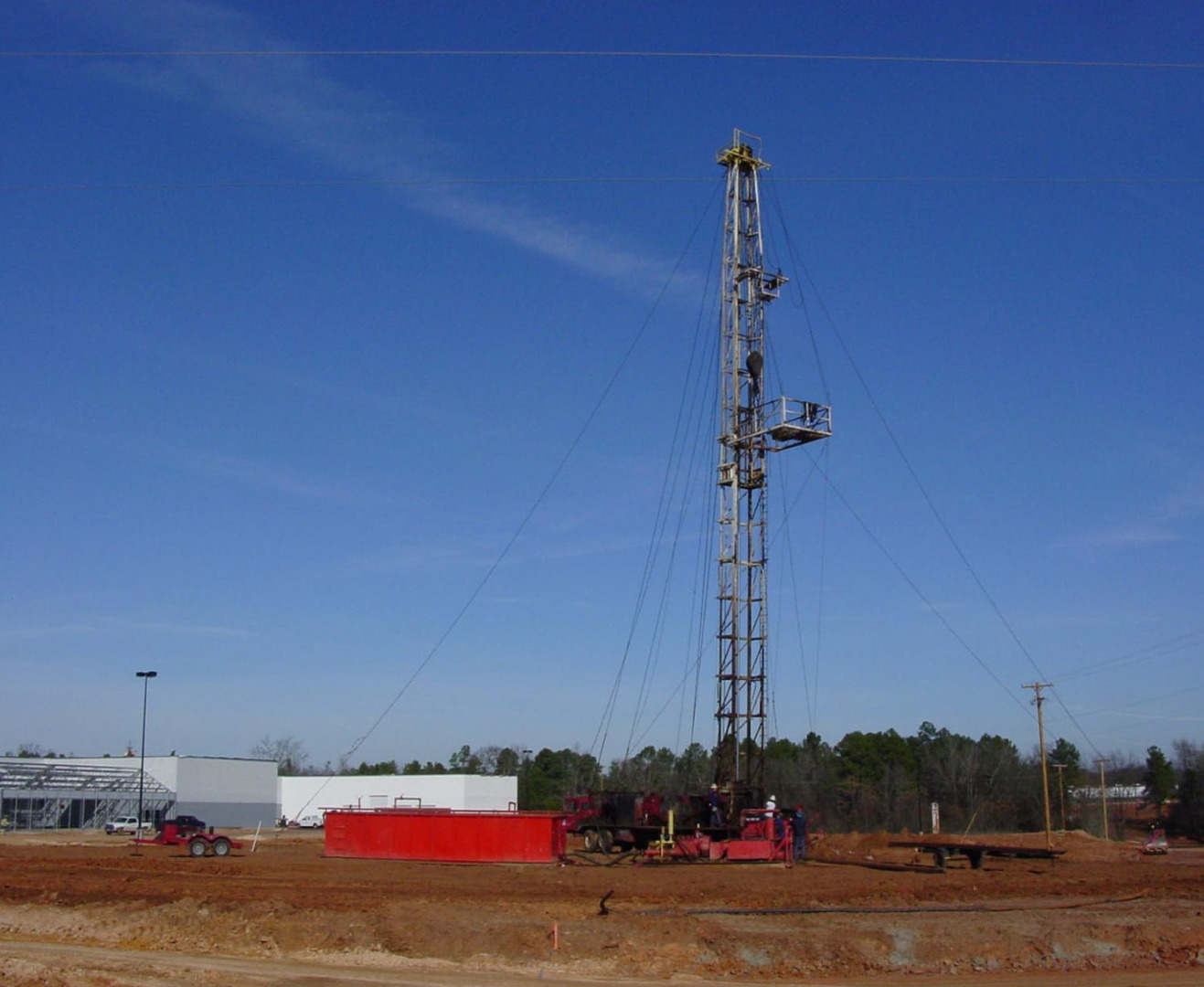 A shut-in well being plugged near Kilgore's first Walmart.  The previous operator plugged this well for the VCP applicant (Walmart).
Description
Are you new to VCP and not sure where to start? Join us for this webinar and you will learn everything you need to know to successfully complete the program.
Topics that will be discussed include:
eligibility;
application and approval process;
necessary documents;
project timeline;
Certificate of Completion and Release of Liability; and
oversight fees.
Also listen in for discussion of the State Managed Cleanup and State Managed Plugging Programs, and the significant role they play in cleaning up abandoned oil and gas sites in Texas.
This event is designed for private landowners, developers, environmental consultants, operators and lenders.
During the webinar, email questions and comments to SR-VCP-BRP@rrc.texas.gov. We will reserve 10 minutes at the end of the webinar for questions and answers.
Presenters and Panelists
Leslie Bruce,

 

RRC VCP & Brownfields Coordinator
Peter Pope, P.G.,

 

RRC Site Remediation Manager
Art Correa,

 

RRC State Managed Cleanup Project Manager
Keith May, P.E.,

 

RRC Field Operations
 For more information contact, Leslie Bruce at leslie.bruce@rrc.texas.gov or 512-463-3384.