RRC Reopens Alternative Fuels Training Center
By Appointment Only
May 20, 2020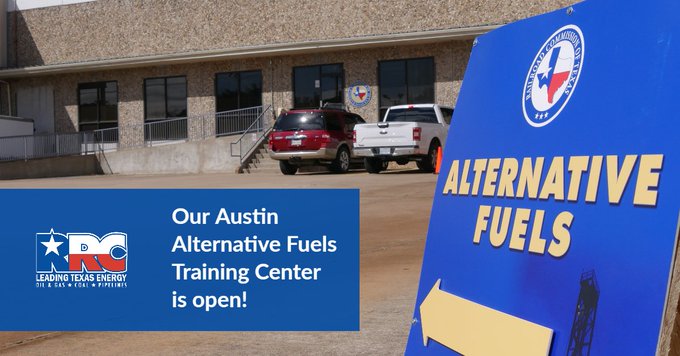 The Railroad Commission of Texas (RRC) is reopening the Alternative Fuels Training Center (Training Center) for training classes and exams by appointment only.
The Alternative Fuels Safety Department (AFS) will be posting exam and training events on the AFS's Calendar of Events. Individuals must register for the event and receive confirmation that they are registered before arriving at the Training Center.
Due to restrictions related to COVID-19 the number of individuals allowed for testing and training is limited to 25% of our normal capacity; therefore, walk-in examinees are not allowed. Individuals who are not registered will not be allowed in the building.
Individuals who do not submit the paperwork and payment required per their registration email will lose their registration slot and receive a cancellation notice. Paperwork and payment must be received by the deadline given in the email notice to retain the registration. These items will be printed by AFS and provided to you at the event.
For individuals who fail an exam, same day re-testing will not be available. They must register for another exam event to retake the test.
For the safety of our staff and others attending the event, each person must answer "no" to the following questions before arriving at the Training Center:
Do you, or have you had, a measured temperature of 100.0 or greater or a subjective fever in the past 24 hours?
Do you have difficulty breathing/shortness of breath?
Do you have a cough, chills with or without repeated shaking, muscle pain, headache, new loss of taste or smell, diarrhea, nasal congestion or sore throat that is different than your normal baseline and not mild or infrequent?
Have you had known close contact with a person who is lab confirmed or suspected to have COVID-19?
All participants will be required to adhere to social distancing practices and must wear a mask during initial class/exam start up, while in the building on break, and during exam distribution (when in close contact with others). Individuals may remove masks while taking the exam.
If you have questions regarding AFS training classes and exams, contact the RRC at training-exams@rrc.texas.gov and 512-463-2682.