Commissioner Ryan Sitton Highlights Global Impact of Permian Basin Oil Boom at PBPA Annual Meeting
October 25, 2018
MIDLAND — Texas Railroad Commissioner Ryan Sitton opened the Permian Basin Petroleum Association Annual Meeting today with an overview of how the record oil production of the region is positioning Texas as a global energy leader. 
"Permian Basin output has positioned America to be a global leader in energy production," Sitton said. "Oil and gas production in the Permian has grown exponentially over the last few years, bringing with it unprecedented job growth and revenue for the State of Texas. It is dramatically improving America's economic strength and national security, and I think that is something every Texan can get excited about." 
Sitton also addressed the need for more investments in pipeline capacity and in improving Gulf Coast ports to handle the increase in global export demand. 
The PBPA Annual Meeting brings together industry and government leaders to discuss key issues facing oil and natural gas production in the Permian Basin region. Topics discussed included the upcoming Texas Legislative Session, takeaway capacity, and the regulatory environment.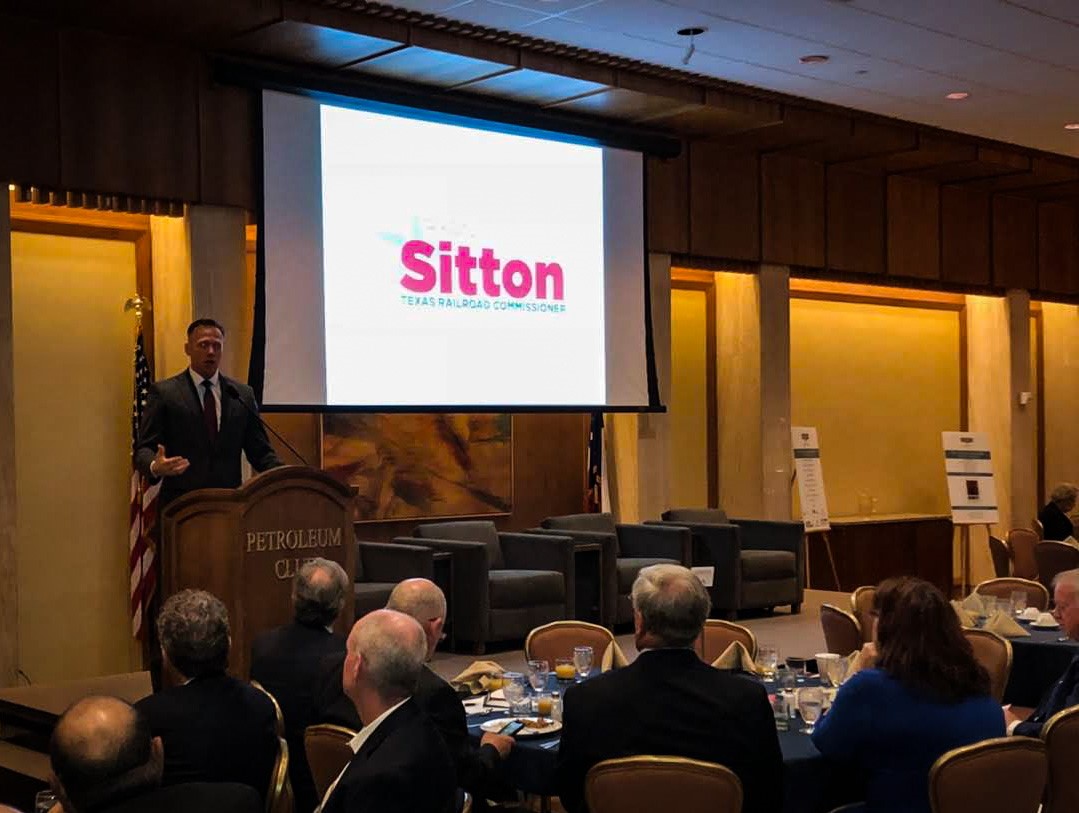 Above: Commissioner Ryan Sitton delivering the opening keynote at the 2018 Permian Basin Petroleum Association Annual Meeting on October 25, 2018.



Ryan Sitton was elected to the Railroad Commission in 2014 and is the first engineer to serve on the Commission in 50 years. Sitton is one of the world's leading energy experts and founded PinnacleART, an engineering and technology company focused on reliability and integrity programs for the oil, gas, and petrochemical, mining, pharmaceutical, and wastewater industries. As Railroad Commissioner, Sitton uses his technical expertise and business experience to make decisions for the state that are based on sound science and employs a fiscally conservative approach to prioritize the agency's efforts.
---
About the Railroad Commission:
Our mission is to serve Texas by our stewardship of natural resources and the environment, our concern for personal and community safety, and our support of enhanced development and economic vitality for the benefit of Texans. The Commission has a long and proud history of service to both Texas and to the nation, including almost 100 years regulating the oil and gas industry. The Commission also has jurisdiction over alternative fuels safety, natural gas utilities, surface mining and intrastate pipelines. Established in 1891, the Railroad Commission of Texas is the oldest regulatory agency in the state. To learn more, please visit http://www.rrc.texas.gov/about-us/.