Commissioner Ryan Sitton Discusses Texas-Mexico Opportunities at Border Trade Advisory Committee Meeting
September 19, 2017
AUSTIN  — Texas Railroad Commissioner Ryan Sitton today met with Texas Secretary of State Rolando Pablos, local government officials, academics, and members of the private sector to discuss the importance of Mexico's energy sector reforms and potential opportunities for Texas-Mexico trade. 
The Border Trade Advisory Committee advises the Texas Department of Transportation on trade issues, priorities and projects and funding needs to support the state's robust economy and global competitiveness. The focus of the quarterly meeting mirrored a recent panel moderated by Sec. Pablos, which highlighted the critical importance of the Texas-Mexico trade alliance. 
"We have an incredible opportunity in Texas to provide Mexico with much-needed energy resources while stimulating our own economy," Sitton said.
"Right now, Mexico imports about 112,000 million cubic feet of natural gas each month from Texas via pipeline. By 2019, U.S. natural gas exports to Mexico will double, and that means more money for our schools, roads, hospitals and economy. Mexico's energy reforms and demand coupled with near historic highs in U.S. production are creating an enormous opportunity from which both countries will benefit."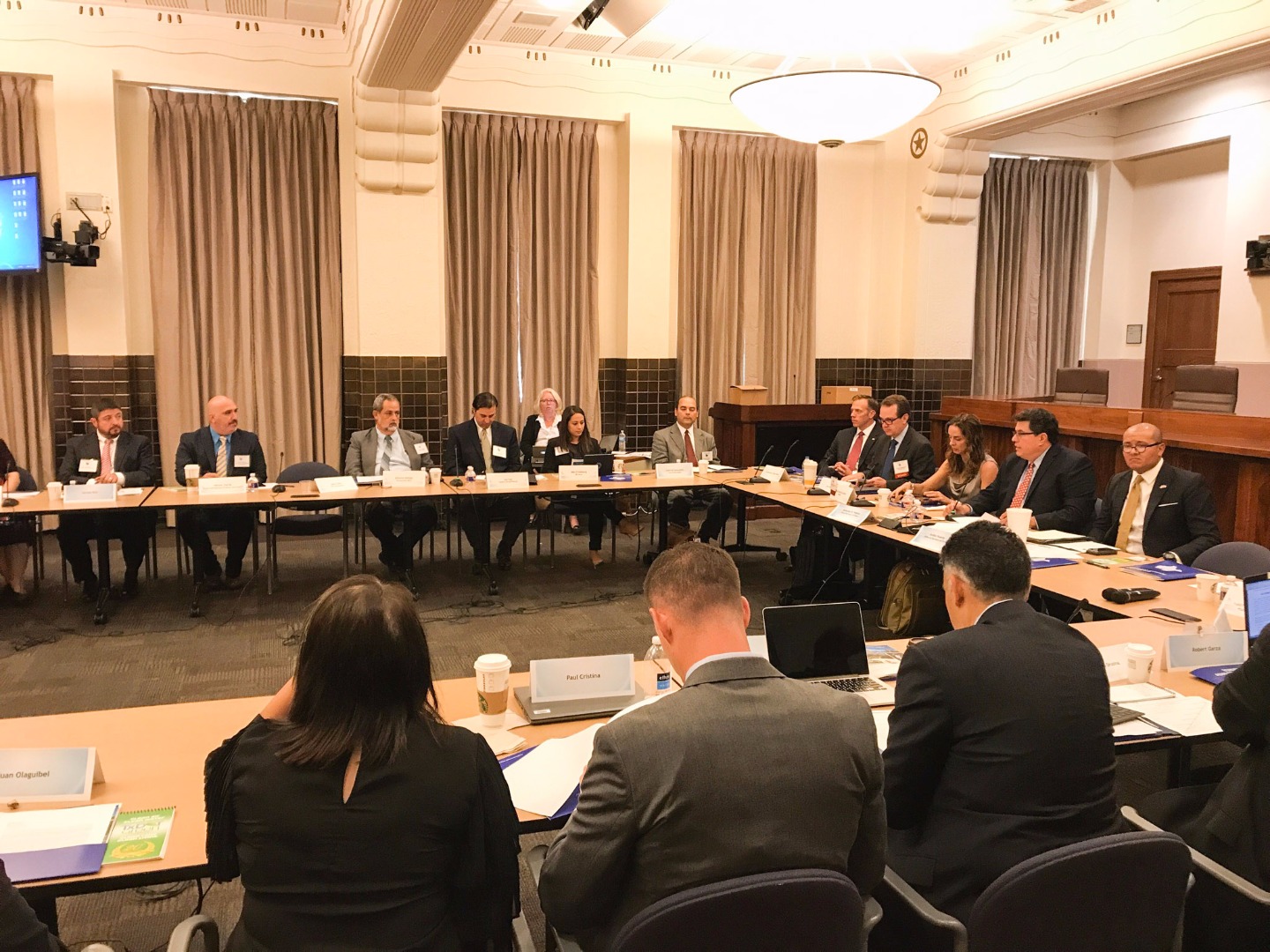 ---
Ryan Sitton was elected to the Railroad Commission in 2014 and is the first engineer to serve on the Commission in 50 years. Sitton is one of the world's leading energy experts and founded PinnacleART, an engineering and technology company focused on reliability and integrity programs for the oil, gas, and petrochemical, mining, pharmaceutical, and wastewater industries. As Railroad Commissioner, Sitton uses his technical expertise and business experience to make decisions for the state that are based on sound science and employs a fiscally conservative approach to prioritize the agency's efforts.
---
About the Railroad Commission:
Our mission is to serve Texas by our stewardship of natural resources and the environment, our concern for personal and community safety, and our support of enhanced development and economic vitality for the benefit of Texans. The Commission has a long and proud history of service to both Texas and to the nation, including almost 100 years regulating the oil and gas industry. The Commission also has jurisdiction over alternative fuels safety, natural gas utilities, surface mining and intrastate pipelines. Established in 1891, the Railroad Commission of Texas is the oldest regulatory agency in the state. To learn more, please visit http://www.rrc.texas.gov/about-us/.