Smart IT Solution Reaps Benefits for Agency, Industry
June 21, 2017
AUSTIN – A new well log electronic filing system has reduced the burden on operators and saved both the industry and Railroad Commission thousands of dollars and man-hours in its first six months of use. The system was created as a solution to the cumbersome and outdated print system previously used, which required operators to print hundreds of pages – that they already had in electronic format – and mail them to the Railroad Commission for imaging and processing. Prior to development of this system, the Commission did not have a way to accept the information electronically. 
The effort to streamline the burdensome well log filing system came as part of Railroad Commissioner Ryan Sitton's initiative to implement smart IT solutions. As an oil and gas engineer, and founder of a company that focused on IT solutions for asset evaluation and reliability, Commissioner Sitton understands what taxpayers and the agency's customers should expect from an IT solution perspective. 
"Information Technology solutions aren't always easy to develop. An entity's desire for customization and control often leads to poor IT development decisions that don't solve problems at affordable rates," Sitton said.
"Since joining the Commission I've encouraged our IT department to develop affordable, off-the-shelf systems and simple fixes to important problems like the well log issue. As we utilize budget resources this next biennium, I will continue to push for smart IT solutions to increase transparency and efficiency, and to make our IT systems more user friendly for all Texans." 
Nearly 30 percent of all well logs filed since the system launched have been submitted online. That number will grow as more operators learn of the time and money they will save as a result of this system. 
"BP welcomes the changes to the state's well log submission system, which will significantly reduce costs and streamline the process," said Tim Seidel, a geoscience technologist with BP America, "and we appreciate the Railroad Commission's efforts to push for these necessary reforms and its continued support of our industry."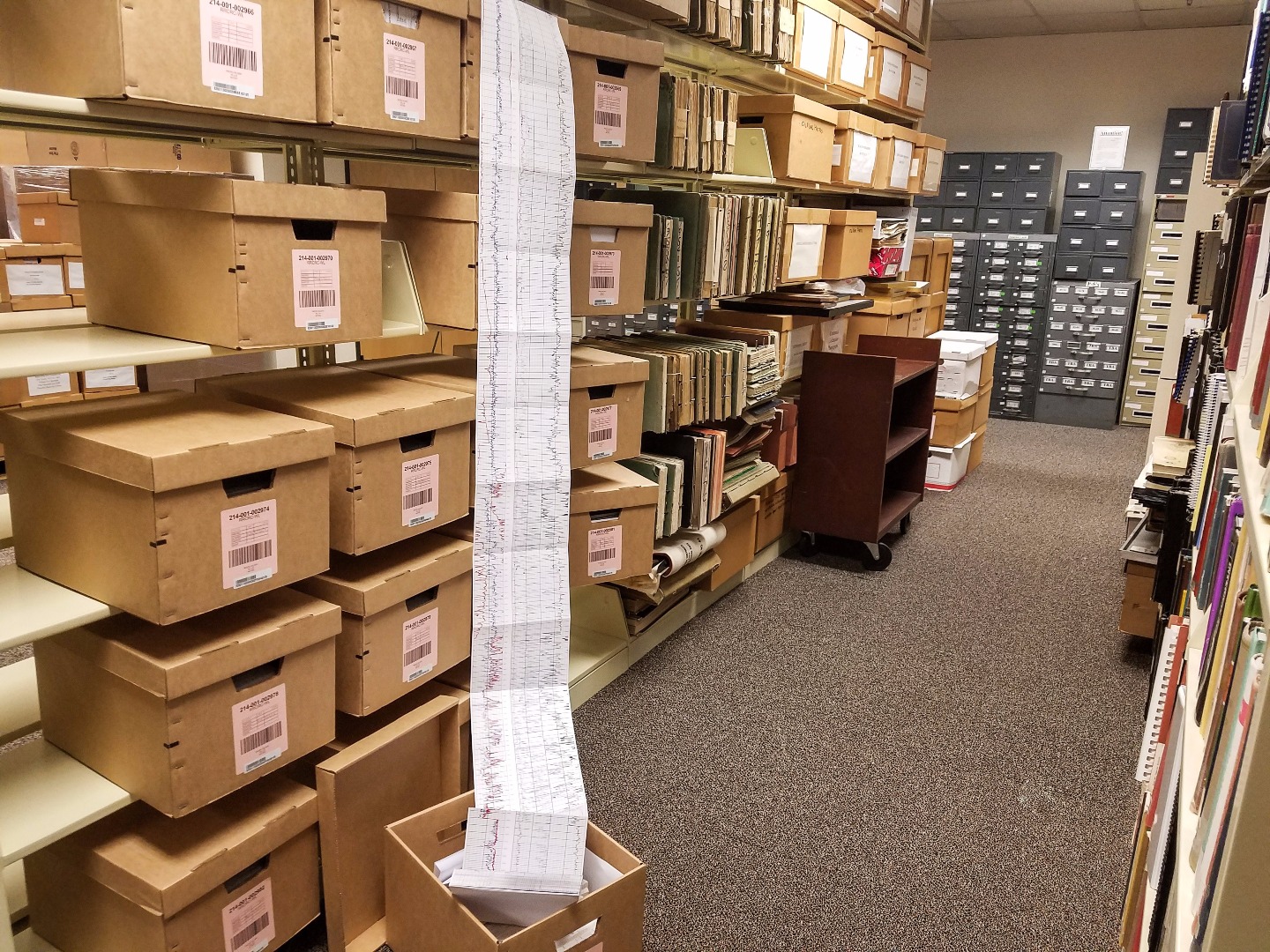 Pictured above are boxes of hard copies of well logs the commission has received. One well log could stretch several feet in length, such as the one pictured above. Electronic submission of well logs will eliminate the need to print, process and store all hard copies of well logs.
---
About the Railroad Commission:
Our mission is to serve Texas by our stewardship of natural resources and the environment, our concern for personal and community safety, and our support of enhanced development and economic vitality for the benefit of Texans. The Commission has a long and proud history of service to both Texas and to the nation, including almost 100 years regulating the oil and gas industry. The Commission also has jurisdiction over alternative fuels safety, natural gas utilities, surface mining and intrastate pipelines. Established in 1891, the Railroad Commission of Texas is the oldest regulatory agency in the state. To learn more, please visit http://www.rrc.texas.gov/about-us/.