Commissioner Craddick Talks Future of Texas with Youth Leaders from Across the State
June 17, 2016
AUSTIN – Texas Railroad Commissioner Christi Craddick met with youth leaders from around Texas this week who have come together to learn leadership skills in government, politics and public service. Commissioner Craddick spoke with groups of high school students during the Texas Boys State and Texas Bluebonnet Girls State gatherings in Austin.
"Nowhere in America is the future brighter than right here in Texas, and a big reason for that is the leadership I've seen in action by some of our state's best and brightest young people this week," said Commissioner Craddick. "As they have for generations, some of our state's greatest opportunities – and greatest challenges – arise in the production of our energy resources, so it's vital we do everything we can today, to prepare our leaders of tomorrow."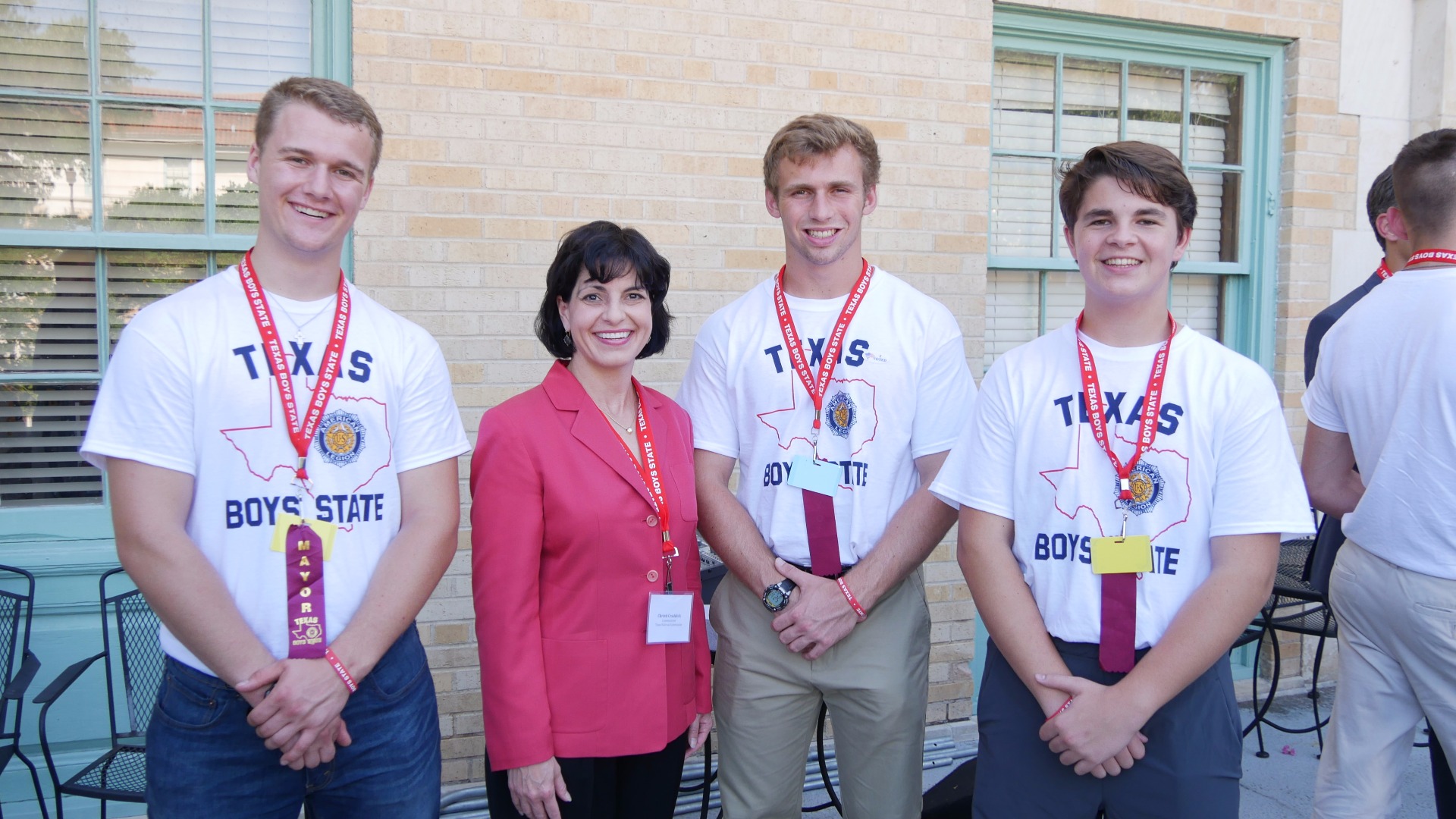 Commissioner Christi Craddick with members of Texas Boys State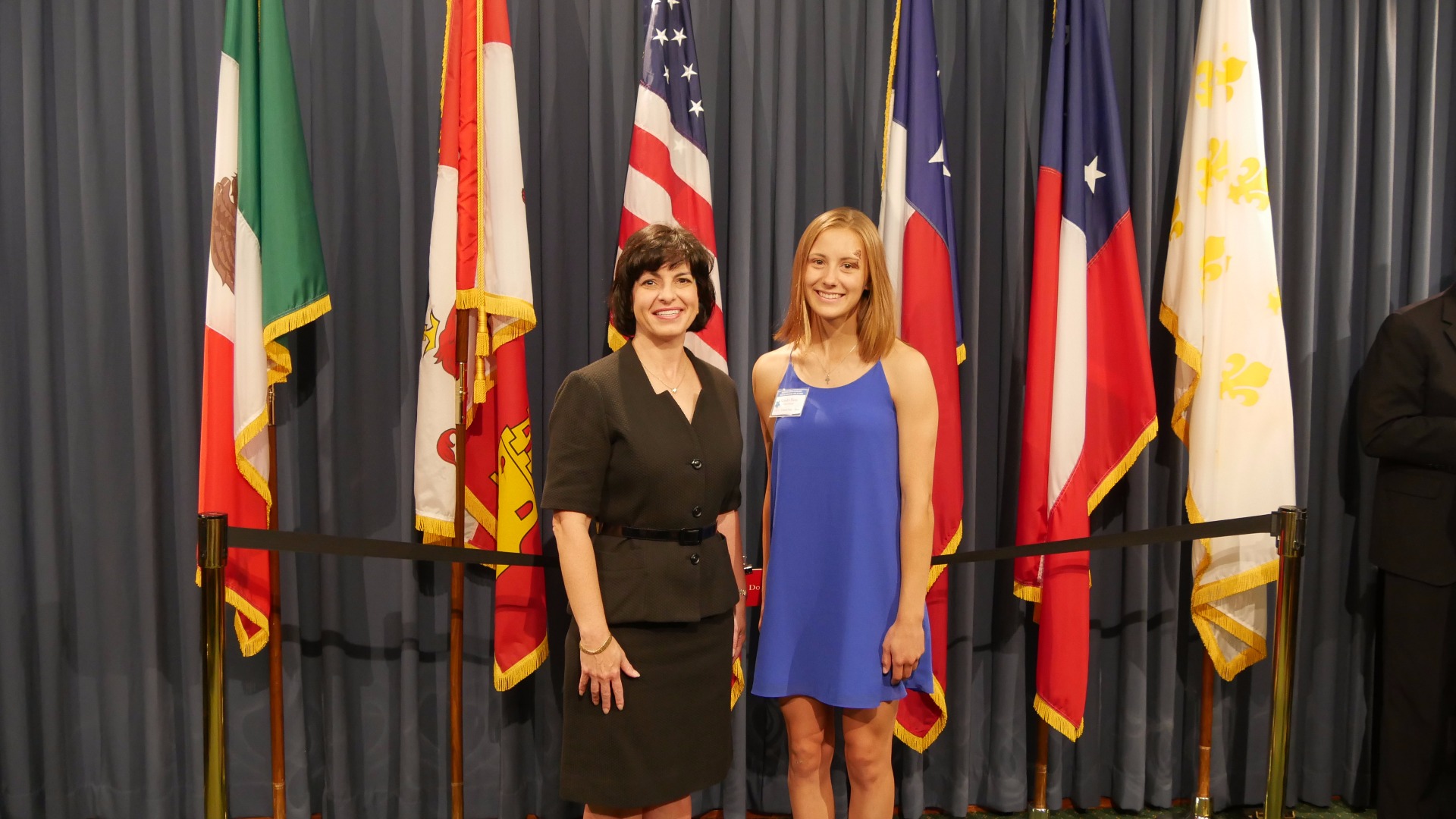 Commissioner Christi Craddick with Railroad Commissioner-Elect for Texas Girls State
---
Christi Craddick was elected statewide by the people of Texas in November 2012 to serve a six-year term as Texas Railroad Commissioner. A native of Midland, Christi is an attorney specializing in oil and gas, water, tax issues, electric deregulation and environmental policy.
---
About the Railroad Commission:
Our mission is to serve Texas by our stewardship of natural resources and the environment, our concern for personal and community safety, and our support of enhanced development and economic vitality for the benefit of Texans. The Commission has a long and proud history of service to both Texas and to the nation, including almost 100 years regulating the oil and gas industry. The Commission also has jurisdiction over alternative fuels safety, natural gas utilities, surface mining and intrastate pipelines. Established in 1891, the Railroad Commission of Texas is the oldest regulatory agency in the state. To learn more, please visit http://www.rrc.texas.gov/about-us/.