Railroad Commissioner Sitton Launches RRC's First Virtual Reality Video
Takes Texans on Tour of Drilling Rig
April 24, 2017
AUSTIN — Commissioner Ryan Sitton and the Railroad Commission are now using 360-degree technology to take Texans on a virtual reality tour of Texas energy. Texans can join Commissioner Ryan Sitton and San Antonio District Director Travis Baer on an Eagle Ford Shale drilling rig. The tour takes Texans onto the rig floor, underneath the rig to the blowout protector and even next to a herd of cattle grazing nearby. The educational tool debuted at Earth Day Texas on April 21.
"This is a fantastic opportunity, where Texans can hear the sounds of a drilling operation and almost reach out and touch the drilling pipe. It's as close as you can get without actually setting foot on a rig," Sitton said.
"One of my goals as Railroad Commissioner is to educate Texans about where their energy comes from and virtual reality tours are a great way to give adults and children an opportunity they wouldn't otherwise have to learn about the oil and gas industry."

The tour gives Texans the opportunity to experience the first step in the oil production process and learn how the Railroad Commission ensures that the operation is conducted safely and responsibly. Viewers start the four-minute tour at the entrance of the rig site and are taken step by step through the main components of the rig. 

The tour is free and available on the Railroad Commission's YouTube channel. Viewers may use iOS or Android, and no virtual reality glasses are necessary. Viewers using computers should click and drag the mouse to see a 360-degree view. When viewing the video on a mobile device, open in the YouTube app.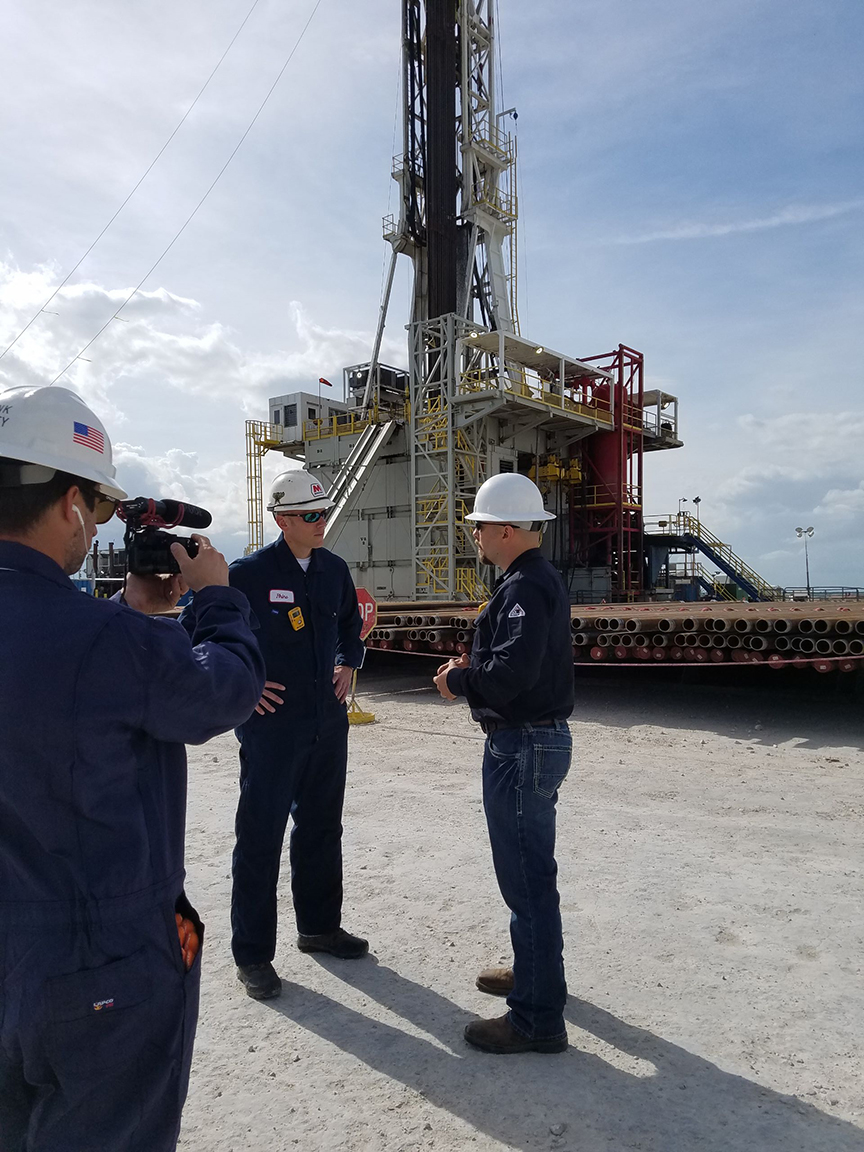 Ryan Sitton was elected to the Railroad Commission in 2014 and is the first engineer to serve on the Commission in 50 years. Sitton is one of the world's leading energy experts and founded PinnacleART, an engineering and technology company focused on reliability and integrity programs for the oil, gas, and petrochemical, mining, pharmaceutical, and wastewater industries. As Railroad Commissioner, Sitton uses his technical expertise and business experience to make decisions for the state that are based on sound science and employs a fiscally conservative approach to prioritize the agency's efforts. 
---
About the Railroad Commission:
Our mission is to serve Texas by our stewardship of natural resources and the environment, our concern for personal and community safety, and our support of enhanced development and economic vitality for the benefit of Texans. The Commission has a long and proud history of service to both Texas and to the nation, including almost 100 years regulating the oil and gas industry. The Commission also has jurisdiction over alternative fuels safety, natural gas utilities, surface mining and intrastate pipelines. Established in 1891, the Railroad Commission of Texas is the oldest regulatory agency in the state. To learn more, please visit http://www.rrc.texas.gov/about-us/.