Positive Trend in Pipeline Damage Incidents Thanks to Public Awareness
April 06, 2022
AUSTIN – It should not be that surprising that the number one cause for pipeline incidents is not calling 811 to have underground utilities located, according to Railroad Commission statistics for 2021.
Governor Greg Abbott issued a proclamation recently emphasizing 811 and recognizing April as Safe Digging Month to bring awareness of the serious public safety consequences should pipelines or other underground utilities be damaged anywhere in Texas.
Homeowners, excavators and contractors are required to call 811 before digging, which prompts utility operators to come and mark the location of underground cables and utilities, including pipelines.
RRC statistics show the effectiveness of calling 811 in preventing pipeline damage is better than it has ever been.
In 2020, the total number of 811 calls to locate was 3.78 million, which jumped to 4.31 million in 2021.
The rate of pipeline incidents actually dropped in 2021 to 2.21 incidents per 1,000 calls to locate; the rate was 2.5 incidents per 1,000 calls in 2020. The rate has been steadily dropping since the first full year of recordkeeping started in 2008 when there were 6.44 pipeline incidents per 1,000.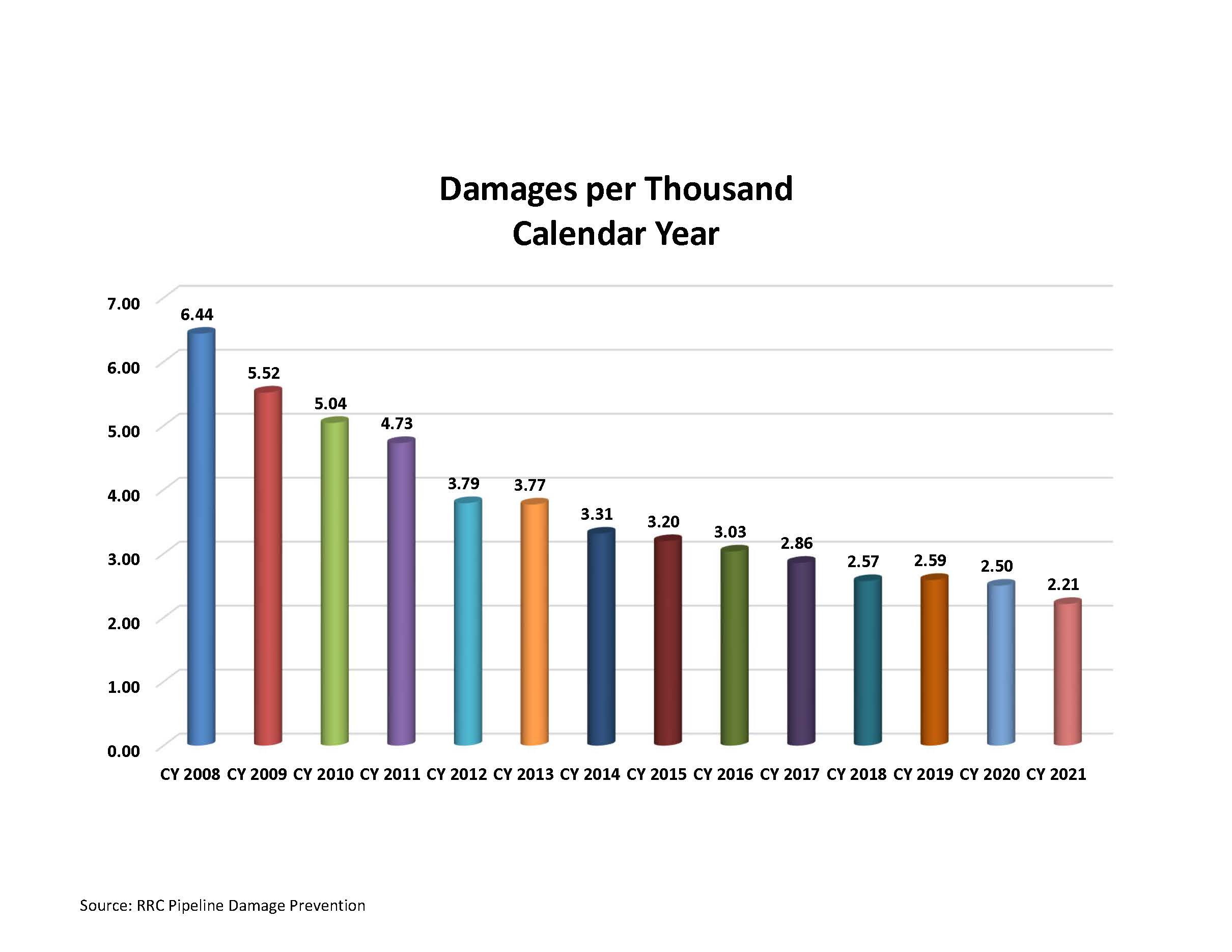 "The statistics show our outreach is working," said Ricardo Gamez, a compliance analyst with the RRC Damage Prevention Program. "While we would like to see further reduction in the total number of damages, the fact that the number of 811 calls to locate has increased year after year can be attributed to the increase in excavation occurring in our growing state."
Calling 811 is free but must be made at least two business days before digging. Locator personnel are dispatched to the digging site to mark the locations of underground pipelines and utilities with flags, spray paint or both.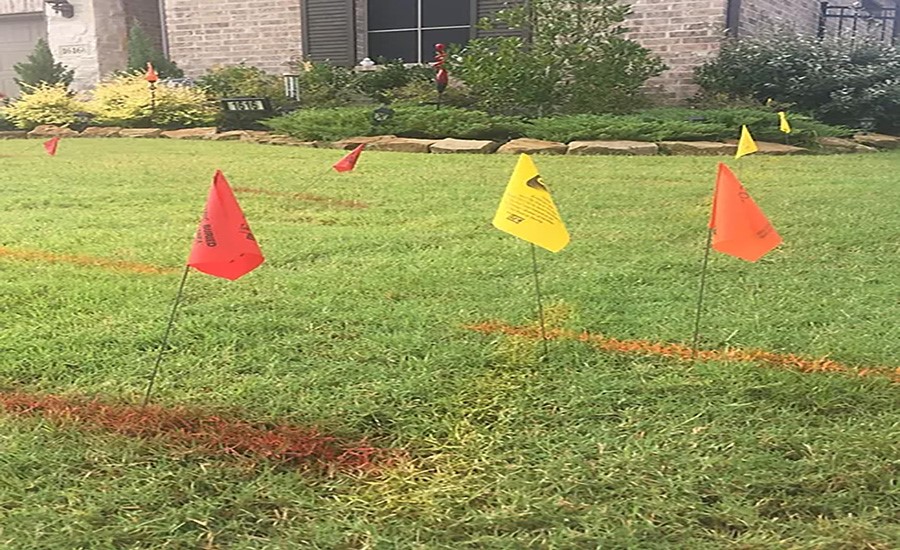 Location requests can also be filed online at the Texas 811 website at https://www.texas811.org/.
To see 2021 statistics in more detail, visit RRC's Damage Prevention Statistics webpage.
---
About the Railroad Commission:
Our mission is to serve Texas by our stewardship of natural resources and the environment, our concern for personal and community safety, and our support of enhanced development and economic vitality for the benefit of Texans. The Commission has a long and proud history of service to both Texas and to the nation, including almost 100 years regulating the oil and gas industry. The Commission also has jurisdiction over alternative fuels safety, natural gas utilities, surface mining and intrastate pipelines. Established in 1891, the Railroad Commission of Texas is the oldest regulatory agency in the state. To learn more, please visit https://www.rrc.texas.gov/about-us/.