Chairman Christi Craddick Honored for Regulatory Leadership
March 28, 2018
AUSTIN – Railroad Commission Chairman Christi Craddick is being recognized by the Texas Independent Producers and Royalty Owners Association as the organization's 2018 Hats Off Award recipient. The award is TIPRO's highest honor. 
Chairman Craddick was honored for her leadership in ensuring safe, responsible energy production in Texas, while reducing or removing unnecessary regulatory barriers that can restrict job growth and the energy industry's significant impact on the Texas economy.
"I'm deeply honored to receive this year's Hats Off award," Craddick said. 
"The energy industry is a cornerstone of the Texas economy, and the Railroad Commission works to maintain a regulatory environment that ensures environmental protection and economic growth. Whether it's through modernization of the agency's IT systems, working with the Legislature to fund more inspectors or eliminating antiquated regulations, we are constantly looking for ways to better serve Texas."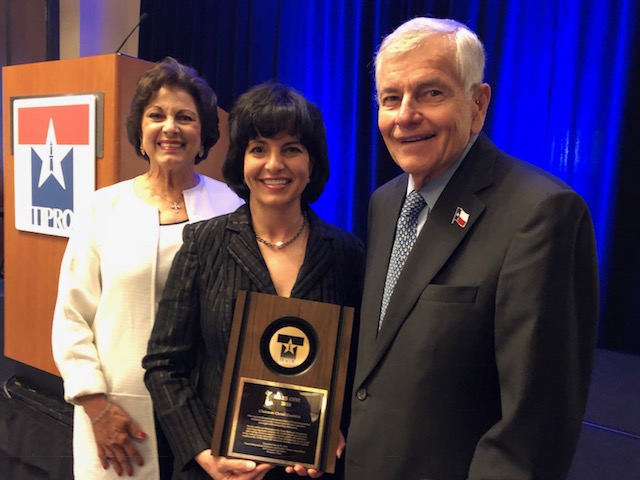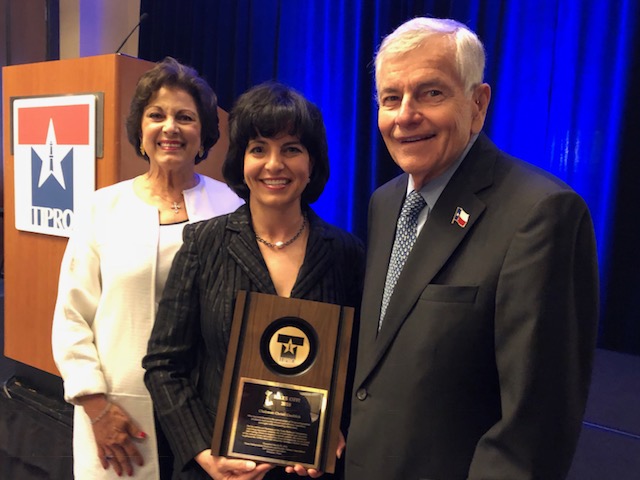 RRC Chairman Craddick is congratulated by her parents, Nadine & the Hon. Tom Craddick.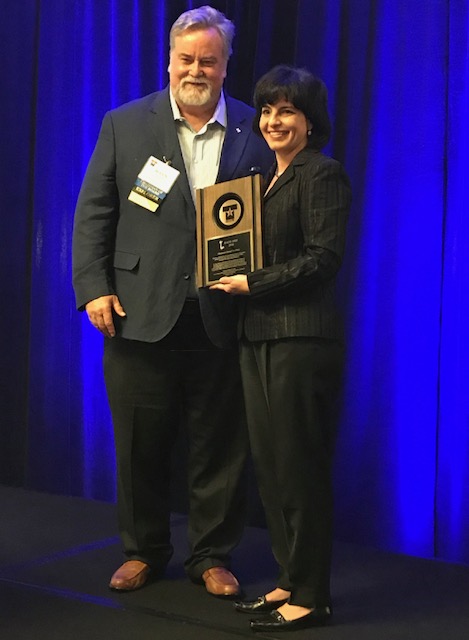 RRC Chairman Craddick is presented with TIPRO's Hats Off 2018 Award by TIPRO Chairman Allen Gilmer.


Christi Craddick was elected statewide by the people of Texas in November 2012 to serve a six-year term as Texas Railroad Commissioner. A native of Midland, Christi is an attorney specializing in oil and gas, water, tax issues, electric deregulation and environmental policy.
---
About the Railroad Commission:
Our mission is to serve Texas by our stewardship of natural resources and the environment, our concern for personal and community safety, and our support of enhanced development and economic vitality for the benefit of Texans. The Commission has a long and proud history of service to both Texas and to the nation, including almost 100 years regulating the oil and gas industry. The Commission also has jurisdiction over alternative fuels safety, natural gas utilities, surface mining and intrastate pipelines. Established in 1891, the Railroad Commission of Texas is the oldest regulatory agency in the state. To learn more, please visit http://www.rrc.texas.gov/about-us/.