Railroad Commissioner Craddick Discusses Texas Shale Success with Mexico's Ministry of Energy
January 28, 2016
AUSTIN – Railroad Commissioner Christi Craddick met with Mexico's Ministry of Energy (SENER) today as part of the Mexican delegation's official mission to learn about the Texas view on shale industry best practices and regulations. Representatives from the country's National Hydrocarbons Commission (CNH), Ministry of Finance (SHCP), and a new agency charged with industrial and environmental safety for hydrocarbons, (ASEA), joined the discussion to better understand legal and technical factors and the overall regulatory structure necessary for shale development. 
"Mexico's success relies on their ability to cultivate a strong regulatory structure, and the Railroad Commission is a ready source of expertise," Craddick said. "Mexico not only shares a cultural past and a strong trading relationship with Texas, the country also has access to many of the same geological formations that have driven the resurgence of our own energy industry. We have been a resource for Mexico since their energy reform process began, and as Mexico initiates shale exploration and production, we welcome greater cross-border cooperation, collaboration and regional success." 
Mexico's energy agencies are currently defining contractual terms for an upcoming auction of contracts to the private sector for the development of its shale resources. The sale is expected to include Mexico's unconventional assets in the Burgos Basin, located just south of the Texas-Mexico border. As Mexico develops its shale resources, SENER is reviewing key factors that have contributed to the regulatory success of the Texas shale industry.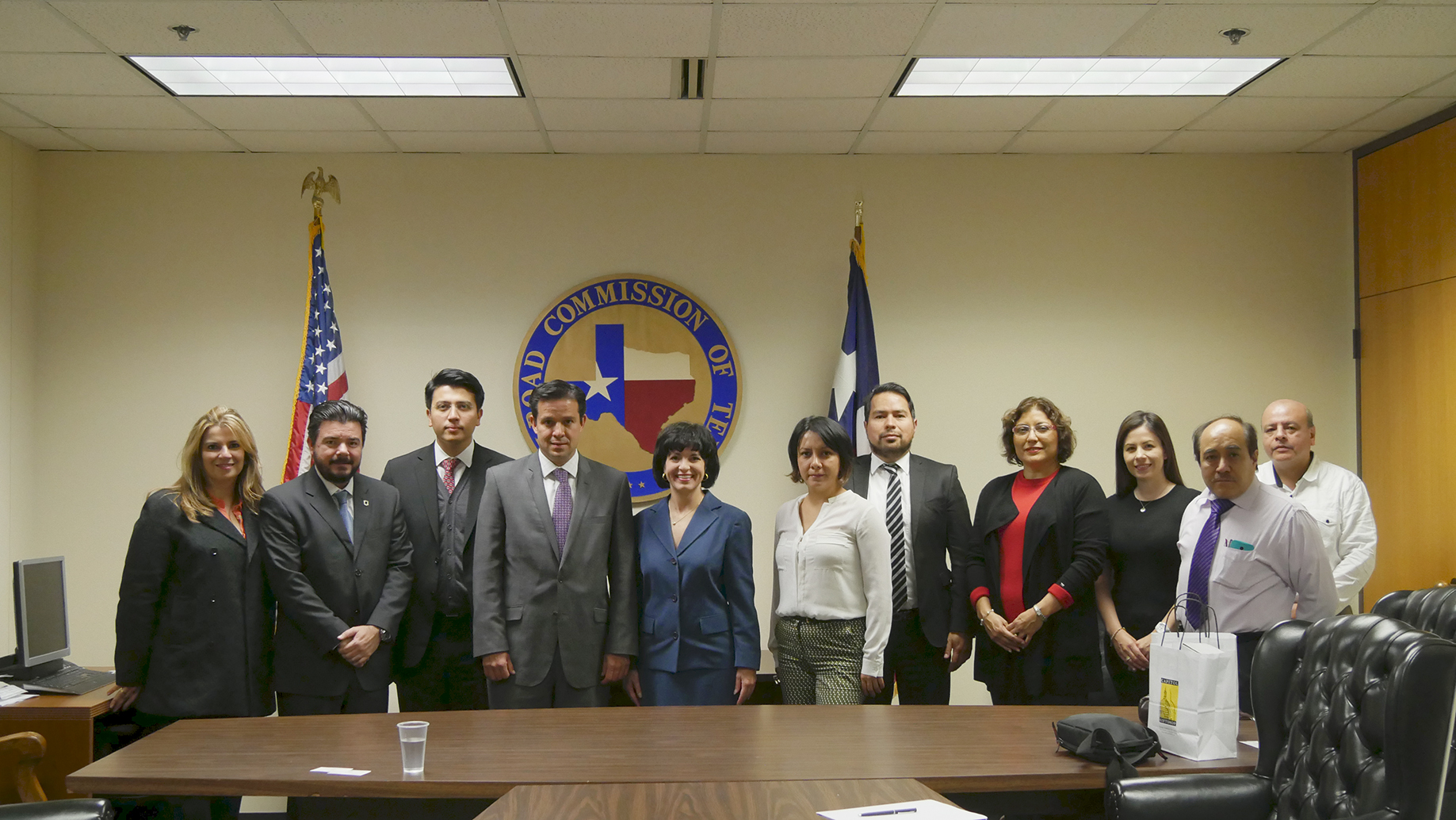 Railroad Commissioner Christi Craddick meets with energy officials from Mexico.
---
Christi Craddick was elected statewide by the people of Texas in November 2012 to serve a six-year term as Texas Railroad Commissioner. A native of Midland, Christi is an attorney specializing in oil and gas, water, tax issues, electric deregulation and environmental policy.
---
About the Railroad Commission:
Our mission is to serve Texas by our stewardship of natural resources and the environment, our concern for personal and community safety, and our support of enhanced development and economic vitality for the benefit of Texans. The Commission has a long and proud history of service to both Texas and to the nation, including almost 100 years regulating the oil and gas industry. The Commission also has jurisdiction over alternative fuels safety, natural gas utilities, surface mining and intrastate pipelines. Established in 1891, the Railroad Commission of Texas is the oldest regulatory agency in the state. To learn more, please visit http://www.rrc.texas.gov/about-us/.