Numbers Show Natural Gas Supply in Texas Held up During Winter Storm Elliott
January 17, 2023
The RRC's commitment to ensure the resilience of natural gas infrastructure during cold weather was tested last month during Winter Storm Elliott with sub-freezing temperatures that lasted several days during the Christmas weekend. The numbers are in and show that there was ample natural gas supply to help the state's electricity supply chain and keep Texans safe.
The U.S. Energy Information Administration analysis below shows the Electric Reliability Council of Texas (ERCOT) energy mixes for electricity generation in the state for the past year. As the chart reflects, natural gas fired electric generation reached the highest peak for the entirety of 2022 on December 23 during Winter Storm Elliott, surpassing that of the peak days last summer.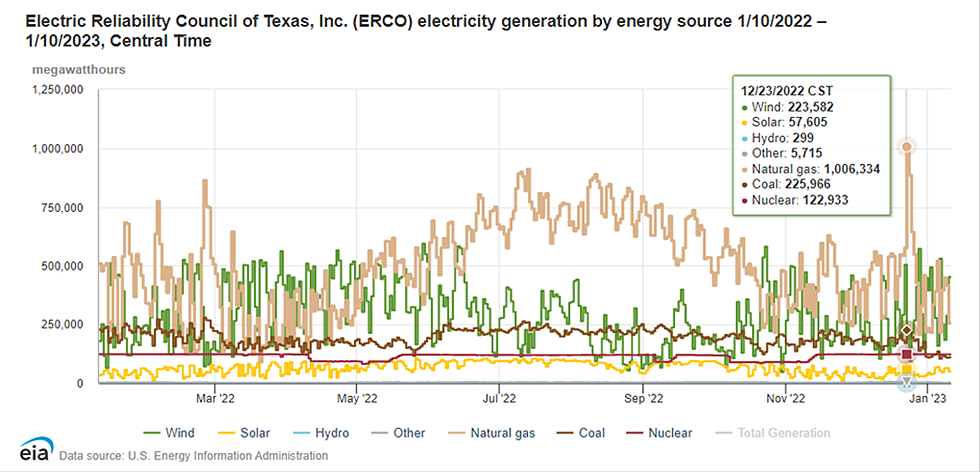 Furthermore, data from S&P Global Platt shows the daily average of Texas onshore natural gas production during Elliott was 24.89 Billion cubic feet (Bcf) which was even more than the daily average from the prior winter.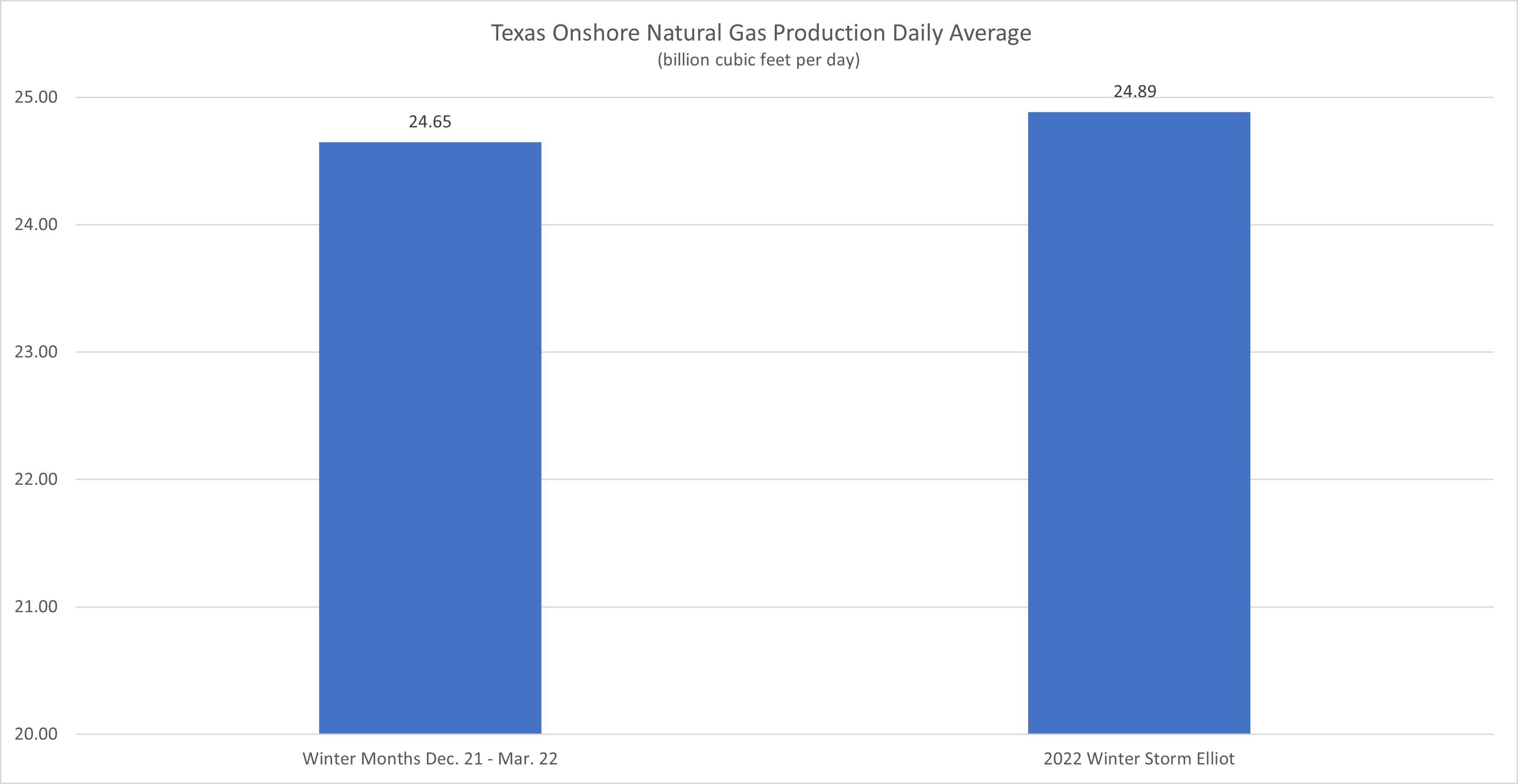 Data source: S&P Global Platts
The RRC will continue its diligent work to inspect natural gas facilities supporting the electricity supply chain throughout this winter and ensure infrastructure is hardened against extreme weather conditions.  Just as what was done during Elliott, staff will work around the clock to help ensure Texans' safety in any upcoming cold weather.
---
About the Railroad Commission:
Our mission is to serve Texas by our stewardship of natural resources and the environment, our concern for personal and community safety, and our support of enhanced development and economic vitality for the benefit of Texans. The Commission has a long and proud history of service to both Texas and to the nation, including almost 100 years regulating the oil and gas industry. The Commission also has jurisdiction over alternative fuels safety, natural gas utilities, surface mining and intrastate pipelines. Established in 1891, the Railroad Commission of Texas is the oldest regulatory agency in the state. To learn more, please visit https://www.rrc.texas.gov/about-us/.