Commissioner Ryan Sitton Addresses Leaders in the Making at "Impact Pasadena"
January 11, 2019
PASADENA – Texas Railroad Commissioner Ryan Sitton spoke to aspiring leaders in government and business today at a Chamber of Commerce forum in Pasadena. Commissioner Sitton gave his ideas on leadership in government, community and business. 
"This year I'm making it my mission to speak out on what leadership is and what it means," Commissioner Sitton said. "Our state and our nation need quality leaders now more than ever. It's vital that we encourage young Texans to step up and learn to lead. Impact Pasadena is all about linking today's proven leaders with potential leaders and providing them opportunities to connect for mentoring and training. I'm very pleased and honored to speak here today." 
Before entering public service in 2014, Commissioner Sitton was a successful inventor and entrepreneur. He and his wife Jennifer founded PinnacleART, which designs, implements and maintains comprehensive asset and reliability programs for process facilities in the oil and gas, chemical, mining, pharmaceutical, wastewater, and electric power industries. Today PinnacleART is a profitable company employing more than 800 staff. It is headquartered in Pasadena. 
Impact Pasadena is a Pasadena Chamber of Commerce project aimed at developing and improving participants' leadership skills. Impact Pasadena kicked off this week and will host training and other events throughout 2019.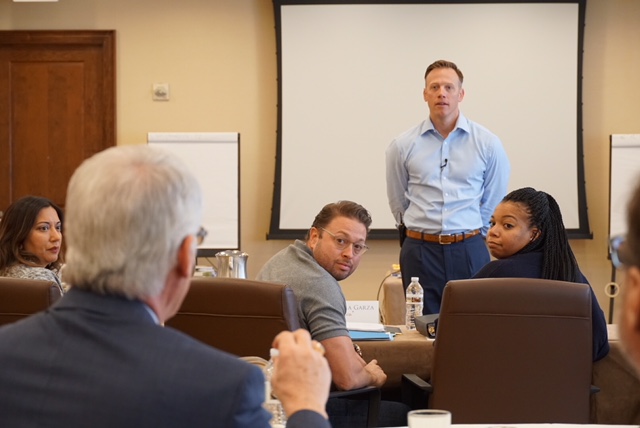 ---
About the Railroad Commission:
Our mission is to serve Texas by our stewardship of natural resources and the environment, our concern for personal and community safety, and our support of enhanced development and economic vitality for the benefit of Texans. The Commission has a long and proud history of service to both Texas and to the nation, including almost 100 years regulating the oil and gas industry. The Commission also has jurisdiction over alternative fuels safety, natural gas utilities, surface mining and intrastate pipelines. Established in 1891, the Railroad Commission of Texas is the oldest regulatory agency in the state. To learn more, please visit http://www.rrc.texas.gov/about-us/.